MAKE A PLEDGE, RECEIVE COOL REWARDS AND HELP US GET CP17 OFF THE GROUND.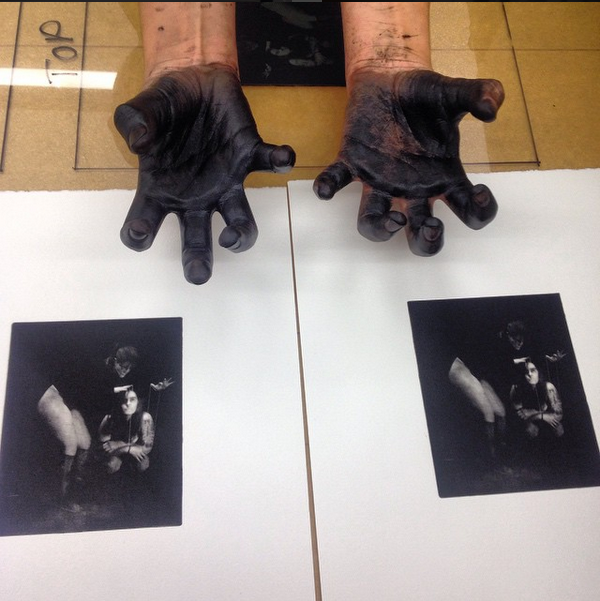 Shortly after making your pledge, a member of the Carrier Pigeon Staff will email you about the details of your choice of rewards.
$500 Pledge
For your $500 pledge you will receive a one-on-one creative workshop at our studio space located at 6903 Jackson Street, Guttenberg NJ. Choose between:
solar plate etching with Christina Pumo
intaglio etching with Russ Spitkovsky
ceramics with Phoebe Deutsch
Woodblock printing with Matt Barteluce
About Solar Plate Workshops
Create rich, etched, photographic prints with an emphasis on unique mark making using photopolymer plates. Artists are encouraged to push the limits by working directly on the surface of their photographs, utilizing a large, unique variety of mark making tools to create their imagery. The solar plate process can accommodate the stylistic approaches of virtually any artist, from photographers to draughtsmen. Solarplate is a light sensitized steel backed polymer material used by artists as an alternative to hazardous printing techniques. It is a simple, safer, and faster approach than traditional etching and relief printing. Participants should bring photographs printed onto a clear transparency/acetate 6x8" film as well as brushes and any of their personal mark making tools.
About Intaglio Workshops
Introduction to Etching will teach students the basic techniques necessary to create and print zinc etchings. Students will learn how to create an image on a zinc plate, etch the plate in nitric acid, ink and print the incised lines. Students will learn drypoint, hard ground line etching, aquatint, and how to print and register to create an edition. All materials are provided.
About Ceramics Workshops
A personal ceramics workshop hosted at Bulls Ferry Studios. Learn to wheel-throw and hand-build basic ceramic forms. Decorating, glazing and firing techniques will be covered. Emphasis on developing a personal sense of form using sound fundamental skills. The class is conducted over the course of two consecutive weekends.
About Woodblock Workshops:
In this one day workshop students will learn the basics of Block Printing on paper. Participants will learn carving techniques for linoleum plates and wood blocks and how to print using our proofing press.